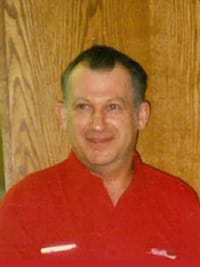 Theodore Zarowny
Ted passed away peacefully in his own home.  He was an independent man with a gruff exterior, who lived his life the way he wanted.  He was at peace with himself and the world.
He will be very much missed by his children, Sherry and Christy of Lethbridge, his sister Yvonne (Marshall),and  his extended family and friends.
Ted is gone from this earth and is reunited with parents Ann and Frank and his brother Ken.  There will be no service as per Ted's wishes,  however a Celebration of Life will be held at Rosie's Bar and Grill (6258 99 St.) on Saturday, March 10, 2018 at 2:30 p.m..