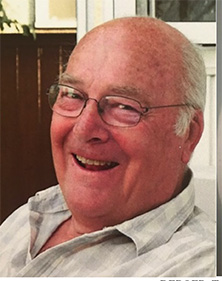 Tonny Pieter deBoer
It is with great sadness we announce the passing of our beloved father, Tom deBoer at the age of 88 years.
He is survived by his loving wife of 57 years, Yp, his three daughters, Ann (Eric), Margaret (Nick), Yvonne (John), and his seven grandchildren (Mackenzie, Chad, Bradon, Amanda, Jayna, William, and Thomas). His absence leaves a sorrowful hole in our lives but also a passion for gardening, travel, orchids, and the great outdoors.
No service will be held but a celebration of his amazing and adventurous life will take place at a later date.
Please raise a glass of spirits (Cognac was his favourite) and say, "Proost" to our husband, father, and dear Opa.