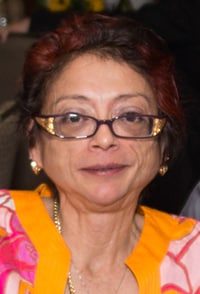 Wanda Bootsma
It is with great sadness that we say goodbye to Wanda Bootsma our beloved wife, mother grandmother, sister, aunt and good friend who passed away on September 6, 2019 after a long battle with dermatomyositis and pulmonary hypertension.
She is survived by her husband Ed, daughter Ruby (Curtis), grandchildren Mila, Lincoln, Rhys, and Ronan, father Gordon Coxson, brothers Gord (Kathy) and Tom, sisters Dixie (Charles) and Jaylene (Dave) and many nieces and nephews.
In lieu of flowers, please make a donation in Wanda's name to a charity of your choice.
Celebration of Life
2:00PM Thursday, September 12, 2019
Trinity Funeral Home
10530 116 Street, Edmonton, AB