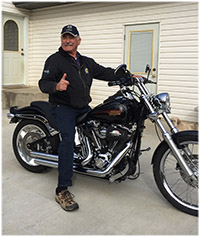 William "Bill" Onyschuk
It is with great sadness that we announce the passing of our beloved father William (Bill) Onyschuk on September 19, 2020 at the age of 73. Bill is survived by his 3 children Tanya (Kevin), Brent (Stephanie), Blayne, his 2 grandchildren; Jordan, Jenna, and siblings Andy (Sharon), Ann (John), Jerry (June), Elly, and numerous nieces, nephews, relatives and friends. Bill was predeceased by his mother and Father, his sisters; Lilly and Jenny, and nephew Darrell.
A commemorative celebration to be held at a later date.