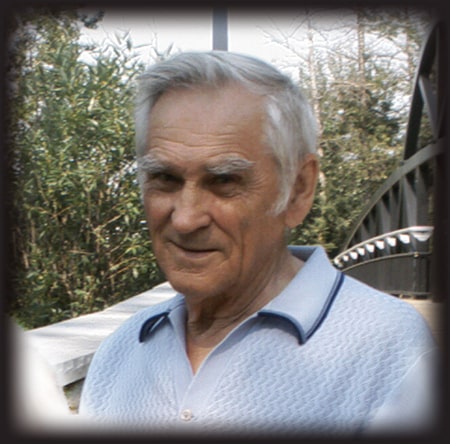 Yevgen Pakin
It is with heavy hearts that we announce the passing of Yevgen Pakin on August 12, 2020. He was born on March 10, 1939 in the village of M.Rozdol, Ukraine. He leaves behind his lifelong wife Nina, sons Serguei (Elena) and Ruslan (Lena), and grandchildren Natalia (Al), Nikki (Jesse), Masha (Igor), and Denys.
In addition to being a loving member of our family, Yevgen will be remembered as an innovative mind and hardworking hands. He was the expert in repairing things from cars to clothing and everything in between, while only using the spare objects he found in his home; nothing ever went to waste or sat without purpose. Nina and Yevgen's home, which he helped build, is filled with all sorts of puzzles, contraptions, and repairs that remain there to remind us of all that we have to be thankful for and to always see the value and beauty in everything.
Yevgen's love for animals was another one of his most admirable qualities; from rabbits to dogs, to birds, and reptiles, he immediately bonded with all that crossed his path. This did not only end with family pets, but with crows, mice, deer, you name it! If animals are the best judge of true character, it was clear that Yevgen had a heart of gold with the purest of intentions.
He will be deeply missed by his friends, family, and furry companions. In lieu of flowers, donations can be made in his memory to Edmonton's Valley Zoo Development Society https://www.buildingourzoo.com/donate/