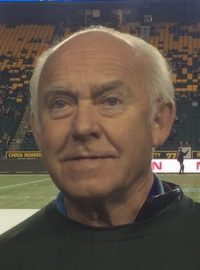 Jocelyn Jean-Guy Heroux
On November 27, 2019, Jocelyn (Joss) Heroux passed away at the age of 72 years.
He is survived by his daughter Angele, sisters Jacinthe (Larry) Mask and Pierrette (Viktor) Terbovc, brothers Rejean (Eloise) Mario and Pierrot (Jennifer), sisters-in-law Henriette Christenson and Lucienne (Raymond) Birn, brothers-in-law Denis (Betty-Ann) Lefebvre, Rene (Carol) Lefebvre, Roger (Debra) Lefebvre, Gilles (Vicky) Lefebvre, Leon (Wendy Reed) Lefebvre, and Bernard (Gail) Lefebvre, as well as numerous nieces, nephews, great-nieces, great-nephews, and many other family and friends.
He was predeceased by his loving wife Cecile, brother Jean Pierre, mother Dolores Turcotte, father Riel, sister Suzanne Robertson, father-in-law and mother-in-law Benoit and Lillian Lefebvre, brother-in-law Leo Christenson, and sister-in-law Melanie Lefebvre.
Celebration of Life
December 7, 2019, at 10:00 a.m.
Trinity Funeral Home
10530-116 Street NW
Edmonton, Alberta.