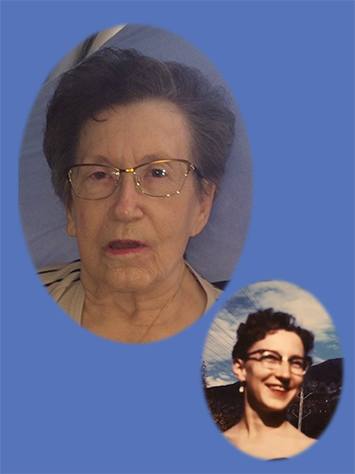 Janet Basaraba
November 26, 1939
-
June 19, 2022
It is with deep sadness and much love we announce the passing of our Mother and Baba Janet Basaraba (nee Hewko) who passed away peacefully on Sunday, June 19, 2022 at the age of 82.
Janet was born in Mundare, AB. Her family moved to Edmonton when her older brother Lyle was ready to begin school. She was predeceased by her parents Metro and Katherine, Step-mother Dina, brother Lyle, step-sister Diane, nieces Denise, Roxane and son-in-law Barry.
Janet will be lovingly remembered by her three daughters: Kim (Robert) Morrison, Karrie Massing and Kelly Basaraba; her grandchildren: Glenn Morrison, Lauren Morrison, Paul Arlia, David Arlia, Shelby Tondu and Christin Tondu; her best friend and lifelong confident Gerda Sonnenberg, sister-in-law Antje Hewko, step-brother Albert (Marlene) Gruger, step-sister Esther (Harvey) Tober, step-sister Hertha Gruger, Aunt Elise Fedechko, along with several nieces and nephews and her former sons-in-laws.
Our mother was an office assistant for much of her working life. Whether it be the 20 years she spent working at Woodwards or the 21 years at Lilydale Co-Operative, she was a very detail oriented individual who could hold a pen while working an adding machine with the same hand, at break neck speed with absolute accuracy. She wore out several adding machines throughout her working years.
Our Mom's happiest moments in her life were spent with her 3 daughters and 6 grandchildren. Mom retired at age 60 and fulfilled one of her biggest dreams by living in Sorrento, BC near Shuswap Lake. She spent the next 11 years of her life enjoying gardening, reading, fishing and simply relaxing. She always loved when family and friends came to visit.
A few years later she became a resident at St. Michael's Long-Term Care Centre in Edmonton. Our family would like to extend our sincere thank you to all the staff, doctors, nurses, healthcare aids and volunteers for your love, attention and kind care of our dear mother over the years.
"Remember smile and the world smiles with you"
A Celebration of Janet's life will take place on Tuesday, July 12, 2022, beginning at 1:00 pm. Location: St. Michael's Heritage Hall, 7406 139 Ave NW, Edmonton, AB
In lieu of flowers, donations may be made to St. Michael's Extended Care Centre Society, charitable registration number 108032483RR0001. Charitable receipts will be issued for all donations. https://smhg.ca/donate/