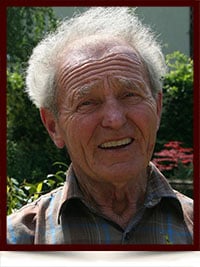 Arthur Gwinner
March 24, 1933 - August 11, 2016
"Even if I knew that tomorrow the world would go to pieces, I would still plant my apple tree." Martin Luther
 On August 11th, 2016, Arthur passed away unexpectedly, but peacefully at the age of 83.
With sadness, yet gratitude, Arthur will be lovingly remembered by his wife Wilma, daughter Angela, son Dietmar, grandchildren Justin, Kyla and Cole, great grandchildren Tianna, Tristan, Trinity and Tanisha, and so many lives of those who had the honour of knowing him.
A cremation has taken place and a memorial service to celebrate and share gratitude for Arthur will be held on Tuesday, August 23 at 1:00 p.m. at TrinityLutheran Church, 10014 - 81 Avenue.
In lieu of flowers, donations in Art's memory made to Trinity Lutheran Church would be appreciated.