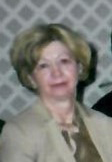 Audrey McDonald
August 12, 1936
-
May 8, 2022
In loving memory of our mother, Audrey McDonald, who passed away on May 8th, 2022. She was the devoted Mother of James, Blake, and Scott as well as a dotting grandmother of Brittany, Tiffany, Mariah, and Logan. She will be deeply missed by all who knew her.
Audrey was born in Viking Alberta on Aug 12, 1936. Audrey was predeceased by her father, Earl, her mother Marian was well as her bothers Llyod and Eddie. Audrey is survived by her siblings Marvin and Maxine.
Our mother was a kind, caring and giving person who always put the needs of her family before her own. She was a strong independent woman who faced every challenge in her life with courage and dignity. Our mother was a source of inspiration to us all and she will be deeply missed by everyone whose lives she touched. Audrey's 3 sons as well has her 4 Grandchildren we will miss her everyday
Growing up, Mom/Grandmom was always there for us, whether we needed help with our homework, to cheer us on in our sports or just a shoulder to cry on. She was a woman of strong faith and she instilled in us the importance of family, hard work and doing what is right. Our mother was a true role model who we will always look up to.
Mom/Grandmom, you will always be in our hearts, and we will never forget you. We love you so much. Rest in peace.