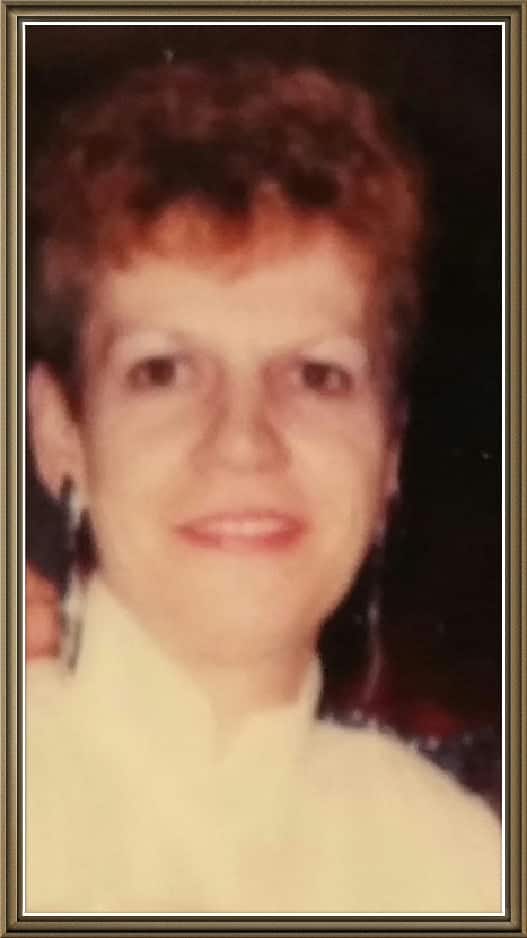 Betty Ann Trotter
In Loving Memory of Betty Ann Trotter Born July 3, 1943 – Passed February 14, 2017
Mom there will be no more goodbyes, there
Will be only till we are together again,
I know all is forgiven we did the best we can.
May you always walk in sunshine,
Hear your music and dance.
As your family and friends gather around you,
Now thankful to have a second chance.
I sat and thought about so many things,
As I held your hand tightly,
How I wished for you to stay.
I wished you no more pain or suffering,
And that you would be happy again.
As I struggled with my selfish thoughts,
Just to talk and laugh again.
But your eyes looking home-word
As Jesus reach his arms out to you and said,
this chapter is now come to an end.
And where you're new one will begin
Walk with me Betty and I will guide your way.
I said I love you mom and it will be ok,
Jesus took you by the hand and showed you your way.
You're forever in My Heart Mom
Love Helen
Betty Ann was a wonderful mother, grandmother and great grandmother she always did the best she could. She was loved and will be dearly missed every day of our lives. Betty Ann struggled with many health Issues over the years, starting at a very young age she lost most of her hearing and cancer being the last. Mom fought as long as she could but on February 14, 2017 she said she was tired and was going home. Mom was not alone her daughter Helen son Ken and grandsons were by her side.
Betty Ann had three children Helen Trotter, Ken Trotter and Carol and son in law Don Bergsma. Betty Ann also had six grandsons Dustyn Stewart, Jacob-Riley Sirianni, Brandon and his wife Jenna Bergsma and moms Great granddaughter Josie Bergsma, and grandsons Nicholas Bergsma, Blake Bergsma and Daniel Bergsma.
For mom family was everything it was clear as she clung to her memories of happier days. She had numerous friends over the years but one stood out the most for her, mom loved her very much. Joan De Vietor and mom were like sisters also Debbie her good friend and bud in Red Deer.
Betty Ann came from a large family of 11 siblings to which have pre-deceased including her mom and dad Doreen and William Gray, her sisters Joan and Bonnie, Brothers Joe, Donnie, and Bob and her Niece Kelly. To Jack, Linda and Judy just know mom always reminiscing about your child hoods and things that made her smile.
There will be no service at this time but family has decided to have it on her Birthday to celebrate her life. If you would like further information contact Helentrotter101@gmail.com