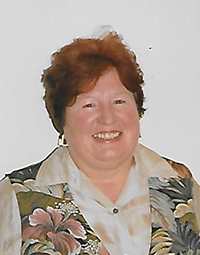 Brigitte (Sydney) Suess
Brigitte (Sydney) Suess university professor, amazing mother, and champion for others passed away on Saturday, June 13, 2020.
Left behind with loving memories are her daughter Janice (Keith), best friend of 30 years Martha Willson, and many extended family and friends.
There will be a simple gathering at a later date.
In lieu of flowers please cherish your time with loved ones or a donation can be made to a women's shelter of your choice.
Special thanks to the palliative nurses at Grey Nuns Community Hospital.
To Nurse Veronica we do not have enough words of gratitude for your kindness. Rest Mom, we love you.