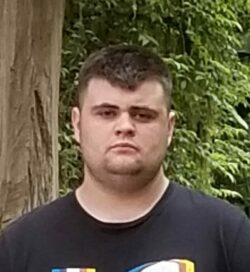 Brody Jake Prechel
September 20, 1996
-
January 8, 2023
It is with great sadness that the family of Brody Jake Prechel announce his passing. Brody was born in Calgary, AB. On September 20th, 1996 and passed away in Edmonton, AB. On January 8th, 2023.
Brody moved to Edmonton, AB. when he was 4 years old. He played football for 8 years, winning 3 city championships, he always enjoyed watching and playing sports. Brody played basketball for 7 years, however, the game he loved most was lacrosse. Which he played for 7 years and got the chance to play in the U.S.A. twice. The biggest highlight of that trip was getting to visit Times Square in New York City. He made multiple trips to the U.S.A. to watch NBA and NFL games and enjoyed trying new restaurants when he got the chance.
Brody loved to smoke and grill food, you never knew what was going to come off the smoker as he was always trying something new.
He leaves behind to mourn his passing: two sets of grandparents; uncle and aunt and 2 cousins; his mother and father and one brother.
Brody will be forever loved and always missed in our lives.