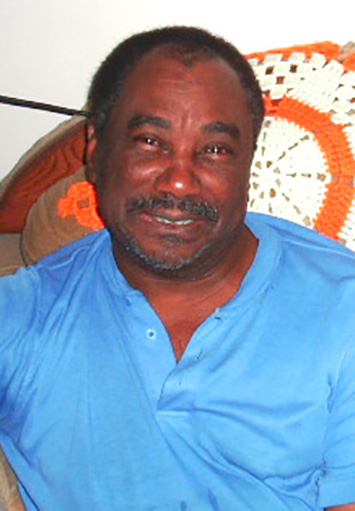 Carlston Decourcey Clarke
September 16, 1941
-
October 29, 2022
Carlston Decourcey Clarke, better known to his friends as "Barry", died peacefully on October 29, 2022 at Sherwood Care Nursing Home.
He is survived by his wife, Janice, his sons Shaun, Dave-Ryan, Kevin, and daughter, Sharon. He also leaves his two siblings, Haskell Clarke, and Marnella Marshall. He was the uncle of 20, and great-uncle of 6 in Canada and many more abroad.
He was predeceased by his brother, Alston Clarke.
Growing up, Carl attended the Barbados Academy (Rudder). After high school, he joined the police force at an early age to assist his other siblings in their education and support his parents. For many years, he worked as a police officer in Barbados until he left for England to pursue a new chapter in his life. There, he met and married Janice, and had his three sons. Later, he would move to Canada, where he and Janice had their daughter. He followed suit in his Law Enforcement line of work, first working at the Remand Centre as a prison guard, then finally at Law Courts as a Provincial Constable.
Carl enjoyed many sports, but his passion was cricket. He played for many cricket teams in both England and Canada.
Some of the fondest memories of him include his infectious smile, and his determination to work hard to provide for his family.
We love him and he will be greatly missed.
A Funeral Service will be held for Carlston on Thursday November 10, 2022 at 10:00 a.m. at  Trinity Funeral Home, 10530-116 Street in Edmonton, AB.