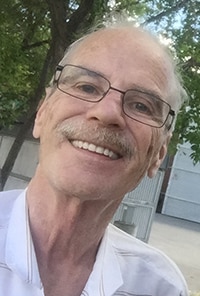 Charles Allan Russell
Charles Allan Russell (Chuck) age 71 of Edmonton, Alberta passed away suddenly on Saturday, May 9, 2020.
Chuck is survived by his 2 daughters Kristine (Brian) Broad, Erin Russell and son Kelly Russell, 2 grandsons Dillon and Dallis St. Louis, his brother Albert Russell and sister Judy Russell.
Chuck was predeceased by his brother Alex Russell.
To respect Chuck's wishes, cremation has already taken place and no funeral services are to be held.