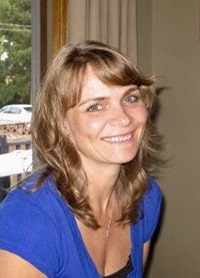 Connie Jean Haymour
In loving memory of Connie Jean Haymour.
August 16th, 1963 - April 14th, 2019
After a year long battle with a rare form of head and neck cancer, it is with heavy hearts that we announce the passing of Connie Jean Haymour. She passed away peacefully at home with her two daughters by her side. She will forever be remembered for her strength, positivity, courage and quick wit.
Connie is survived by her two daughters Danielle Haymour (26) and Sydney Haymour (23) along with her brothers Alvin Cleveland and Craig Cleveland, and her mother Evelyn Cleveland.
Her daughters would like to thank everyone who supported Connie during her cancer treatment. A special thank you to Mechele Haymour, Pam Haymour, Nic Boelhouwer and Tyson Berlinguette for their unwavering support and love during this difficult time.
The funeral will be held on Saturday, May 4th at 2:00pm at Trinity Funeral Home located at 10530 116 St.. All are welcome to attend.