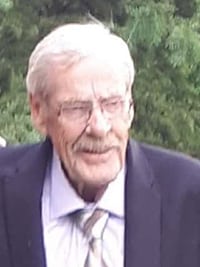 August 9, 1943 – October, 4 2018
Bill is survived by his lovely wife of 55 years Joyce, his 2 sons and 2 Daughter plus there spouses Dennis (Wayne), David (Diane ), Dina (James), and Tricia (Stefan), also he leaves 9 grandchildren and 9 great grandchildren, 5 brothers and there spouses Hans (Joan), Harry (Marie), Bob (Gail) Barend (Darlene) and Benny (Menny) also 2 sister in laws Pat and Peggy. Numerous nephews and nieces and extended family in Edmonton, plus family back in the Netherlands.
He was predeceased by his parents Hans and Bardina, 2 Brothers Gerrit and Fred, and 1 nephew Donny.
Celebration of Life
Thursday October 11 2018, 3:00PM - 4:00PM
Emmanuel Community Church
6505-140 Avenue, Edmonton AB