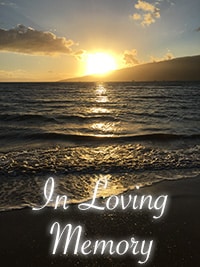 Dale Leroy Coble
Dale Coble of Leduc, Alberta passed away on May 13, 2019 at the Leduc Community Hospital with his family by his side. He was 81 years old.
Dale, along with wife Shirley, spent many years farming West of Breton before selling the farm in 2000 and travelling to winter in Ecuador for a season, before becoming the classic Canadian Snowbird in Arizona through Winter and living the RV lifestyle throughout the Summer in Alberta, for many years before settling in Leduc.
Travelling was a great hobby for Dale, as he loved to drive and see the sights. He and Shirley traveled throughout the United States, Alaska, Northwest Territories and Yukon- all the way up to the Arctic Circle.
Over his lifetime he made many a mile traveling to British Columbia for work and for the pleasure of the drive. One of his best memories was helping pave the Alaska highway in the 1960's. At that time he worked with Poole Engineering (now PCL construction) and traveled to many regions across Alberta and B.C. paving highways.
Dale was a bus driver for the Breton school area in the 1970's and owned the Gulf bulk and fuel service station in Breton for just over a year before selling everything in 1978 and moving to Kelowna where he bought a small apartment building and a home overlooking Okanagan Lake. But the prairies were calling to his farming soul and so he returned with his family after only a couple of years in Kelowna, to once again be on the farm.
Dale is survived by his wife, Shirley, daughters – Brenda (Robin), Debra (Lane), Gail (Charlie) & Janet (Rob) and his brother Don Coble, along with many nieces and nephews. He was "Grandpa" to Krista (Lee), Jenness (Jason), David (Roberta), Nicholas, Keith (Jackie), Kendal (Loralee), Andrew (Jenn), Stephen (Alejandra), Aaron (Dallas), Daniel, Pamela (Jay), Patricia (Mat), Blair, Bailey, Travis (Amanda) & Lauren (Caleb) "Great Grandpa" to Jenna, Madison, Liam, Kai, Jaxon, Gavyn, Ryley, Raquel, Lexia, Aiden, Ethan, Carter, Parker James, Oliver, Cameron, Alyssa, Jace, Lyla, Brinley & Parker Jay. Dale was preceded in death by his son, Gregory Coble, his son-in-law Ray Marks, his parents Harold & Ada Coble, brothers: Calvin & Mervin, sisters: Shirley & Sally, 2 nephews and 1 niece.
A Celebration of Life was held by his large and loving family at the Leduc Community Baptist Church on May 17th.
The family would appreciate donations to the Leduc Community Health Foundation Palliative Care in memory of Dale. lchfoundation.ca