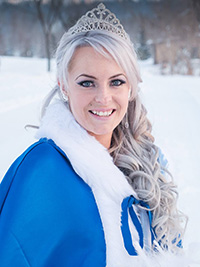 Dana Rhiannon Scott
Passed Away
March 22, 2021
Dana Rhiannon Scott passed away in her home March 22, 2021 after a medical episode from which she couldn't recover. Dana was only 32 years old but had already lived a very full life and touched hundreds, if not thousands of lives in her short time on Earth.
Dana graduated from Leduc Composite High School and went on to school for hairdressing and worked in that industry for most of her adult life. She enjoyed what she did and loved helping people get their hair exactly how they wanted it, with many clients considering her a friend rather than their hairdresser. Those who knew Dana knew she had a great sense of humour and would often crack jokes or catch you with a witty retort. In her free time she loved playing board games and puzzles, doing crafts, watching TV and movies, camping, relaxing by the pool and working in the garden. Dana loved animals and would spend much of her time off work spoiling her pets and the pets of her friends.
After knowing each other for years but not becoming close until their late 20s, Dana married Travis Dosser in 2016. They shared a home near the Edmonton River Valley for a little over five years as a married couple where they watched their pets grow up and always had lots of friends and family stopping by to visit.
Dana will be forever remembered by her husband Travis Dosser, her parents Bob and Shelly Scott, her sister, Sheena Scott and fiancé Brad Veniot as well as their children, who are nieces and nephew, Brettlyn, Pierce and Blu. Dana will also be remembered by her in-laws, Reg and Barb Dosser, and her brother and sister-in law, Cody and Jessica Dosser, as well as her niece and nephew Avery and Caleb.
There are so many other lives that Dana touched over the years and due to the pandemic restrictions a celebration of life will be held when large gatherings are permitted.
Those who wish to make donations in memory of Dana are encouraged to donate to an animal rescue of your choice in Dana's name.