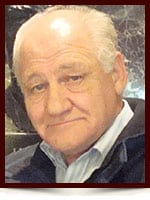 David Allan Forst
March 6, 1946 – February 10, 2015
It is with heavy hearts that we announce the passing of David Forst on February 10, 2015 at the age of 68. David will be sadly missed and forever remembered by his loving children Michelle (Aaron), Darren (Simrit) and Brian (Sarah), his sister Anne, his beloved puppy Brody and countless friends and family.
He was predeceased by his parents Dmetro and Helen and siblings Mary, Bill, Olga, Rose, Walter and Victor.
David will be forever loved and cherished for his kind, caring and genuine heart, his endearing humor and his inspiring words of wisdom. David truly enriched the lives of all his friends and family and it is hoped that he is at peace now in the arms of an angel.
In celebration of our dear dad, please carry on the spirit of his beautiful soul and take time to love and be loved. A memorial gathering will be announced at a later date.
Contact Information:
[wpseo_address oneline="1" show_state="0" show_email="0"]