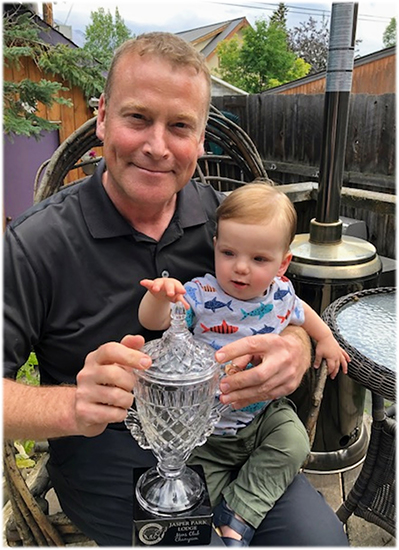 David Reid Sagan
November 25, 1964
-
September 18, 2023
"Waste no more time arguing about what a good man should be. Be one."
David Reid Sagan lived an exceptional life on his own terms and was one of those good men, now gone far too soon. He peacefully passed away on September 18th , 2023 due to cardiac arrest, at the age of 58 in Edmonton, Alberta.
He was a devoted husband to Julie, and her best friend for 43 years. He was a loving father and mentor to Angus, and a considerably proud Pappy to Archie, June, and Roscoe. A kind brother to his sisters, Leigh-Ann and Cheryl. Caring son to his mother, Carol. True confidant to his close friends and colleagues.
David viewed friendship, family, sport, and business not as things to be conquered but championed. He did not shy away from challenge or confrontation; rather, faced life head on, aimed for truth, and always spoke his mind – even if it was to his own detriment.
One of Dave's best qualities was his willingness to share his many accomplishments, in a selfless manner, with those he loved. Be it his: Financial Planning and Wealth Advisory career; accomplished golfing ability and as a competitive partner; expert skier and World Cup Technical Delegate official; private pilots licence holder; cowboy bringing up the rear; outdoors man and fly fisherman; connoisseur of great food and drink, talented chef and humble host.
He leaves behind many friends and family in Edmonton, Jasper, Mexico, and beyond. Those who knew him best will remember a loving and caring man who
would bend when needed, but never break.
As per David's wishes, there will be no service. He would detest all the attention and tears.
Please honour him in the same fashion of how you knew him and experienced him.
In lieu of flowers or gifts, one may choose to make a donation to: Mazankowski Alberta Heart Institute
– a special thank you to the staff, for their compassionate care and deliverance of dignity. Friends of Barron, Mazatlán– Humanitarian Aid in Mexico.