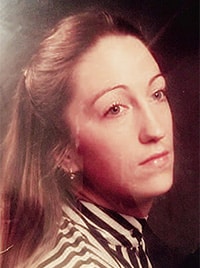 Dilys Joan Awbery-Siddall
Surrounded by her dearest friend and Husband, Dilys (Dilly) passed on at home from cancer, 60 years young.
She is lovingly remembered by her husband (Carl), daughter and significant other (Ada and Paul), son (Samuel), granddaughter (Hayleigh), brother Earnest (Noemi), sisters Barb (Darrell), Ginny (Howie) and Sandra (Al). Dilys will be remembered with much fondness and love by many nieces, nephews, cousins, and countless friends. Her late parents Dorothy Ada Awbery (Hicks) and Ernest Howard Awbery were always held very dear to her and the rest of the family alike.
Dilly was a special person who as a nurse took her profession as more than a job or career but truly as a vocation, and something she poured all of her heart into. She was a nurse for over 40 years and one of the founding members of the PICU. She touched the hearts of all she worked with, worked for, and gave care to. She constantly has had patients and coworkers reach out to her to share the extended gratitude that they could never express. She took her work home with her because it wasn't work it was her, it was her true passion to help anyone and anything that needed. If that wasn't enough she became a Tax Master for which she worked nearly 30 years at H&R Block in which she constantly extended more than needed to help everyone of her clients. Once again she was so dear to any client new or old and all of her coworkers will love and miss her so so much.
To top it off all her passion extended with the Restaurant & Pub that she and her husband owned. The Silver Martini gave her such fulfilment to once again serve others and spread love and joy throughout the community. The countless friends and memories she had from The Silver Martini was something that she valued so much and loved.
There will be a celebration of her life in February. More information to follow, please reach out to Ada, Sam, or Carl with Memories or loving moments you may have had with Dilys that we would love to learn.