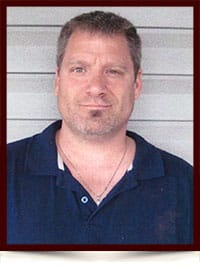 Dion Waschyshyn
John 14:1-4 "Let not your hearts be troubled. Believe in God; believe also in me. In my Father's house are many rooms. If it were not so, would I have told you that I go to prepare a place for you? And if I go and prepare a place for you, I will come again and will take you to myself, that where I am you may be also. And you know the way to where I am going."
This is the story of Dion Waschyshyn. Dion was a wonderful man, husband, father, brother, son-in-law and friend that was loved, are truly missed, and will forever be cherished. Dion was amazing at his Ukrainian cooking skills, digging his bare feet deep in the earth while working in his garden and fixing every little problem that seemed to come up around the house not only for himself, but others as well.
Dion's story begins in 1969,he was the younger of two brothers to John and Olga Wachyshyn. He was born in Edmonton but his heart was with his grandma at the family farm in Thorhild, AB. Spending summer after summer admiring his Grandma Rose, learning to cook borscht and work in the garden, picking eggs as a farm hand at such a young age. He enjoyed getting into mischief with his big brother Terry and his many cousins. During his teenage years, he played drums in a band and sported a crazy mohawk. As Dion got older, he decided to travel the world a bit by living in both Hawaii and New Mexico but eventually became homesick for his family. In 1997, Dion met Lisa at a little corner gas station and at that time his life settled down. They married in 2001 and soon after wanted to become a family man. He went to school at NAIT and became a fully certified plumbing and heating technician with his gasfitting ticket.
In 2003, their first daughter Paige was born and was a spitting image of Dion, from looks to personality. His love and natural talent with every instrument he picked up continues to shine through her. In 2006, Zachary was born, and was so proud to have a gentle and kind soul boy to carry on the Waschyshyn name. In 2011, Liesel completed his family with her spunky personality and there wasn't a day he didn't laugh at her quirkiness and told her daily to never grow up. Family was his priority, and he was very proud and protective of them all.
Wanting to get away from city life, Dion moved his family to Kingman AB in 2009 and tried to get back to his roots of country living. He also began his home based business of Lord of the Drains Plumbing, Heating and Gasfitting. He was a hard working man. He ran his business 24 hours a day, 7 days a week very rarely taking a day off to be sure his clients were taken care of. He held pride to be the owner of Lord of the Drains and built it from just a dream to a successful business.
Dion spent a short 46 years with all of us and he proved himself as a hard working, loving husband and father, dedicated friend and proud man. God broke our hearts to prove he had to take one of the best. Never a day will go by that he is not remembered in our hearts and souls. A heart of gold stopped beating and two twinkling eyes were closed to rest.
And so the story goes on until we see our husband, father, brother, son-in-law and friend again. Words will never express how much we love you and miss you. Thank you for sharing your life with all of us Dion. Until we meet in His Kingdom, we love you.
Celebration of Dion's Life
August 6, 2016 at 1:00 pm
Kingman Hall, Kingman, AB
All are welcome to join us.