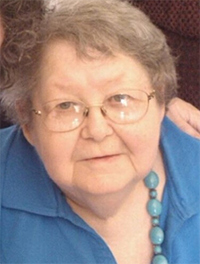 Doris Anne Harper
With sadness, the family of Doris Anne Harper (Zeke), also known as Dodi, share that she passed away at 5:15 p.m. on Friday, September 20, 2019. She was surrounded by loving family when she passed and knew that she was deeply loved my many for her kind heart and determined will.
Doris wouldn't take any grief from anyone and she taught all who knew her to be kind and caring to everyone, regardless of religion, skin color, weight, sexuality or gender. Most of all, she passed this kindness on to her children and grandchildren, as well as her great-great grandchildren.
Doris was like another mom to many, as she eagerly took in and cared for any who needed her. We were all blessed to have had her in our lives and to have known someone with such a stubborn, strong but loving and kind heart. We love you Mom, Sweetie, Grandma, Great- Grandma, Nanny, Dodi, Doris.
Rest well, you've earned it.