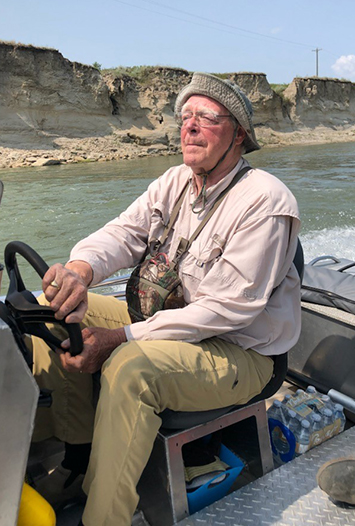 Dwaine Victor Reinhart
March 27, 1946
-
April 17, 2022
Dwaine Victor Reinhart born on March 27th, 1946, in Lloydminster, Saskatchewan passed away on April 17th, 2022 at the age of 76 in Edmonton, Alberta.
Dwaine is predeceased by his common-law spouse Judy Miske, mother Hilda Lucy Wakal, father, Robert Reinhart, and leaves behind his two stepchildren, Bryan and Mike Miske, their extended families as well as his natural children Michael and Kathee Rasmussen, their extended families, and his brother Alan Reinhart and his extended family.
Dwaine was an avid outdoorsman and lived to be in the wild hunting, fishing, boating, quadding, camping, exploring new spots as well as any local coffee shops through his travels. On any given day Dwaine and his brother Alan could be combing any part of Alberta for prime hunting and fishing land or floating down the river to find the next sand bar to get stuck on! As of late, Dwaine was unable to enjoy the life he loved so much as he was fighting a battle with colon and lung cancer.
Dwaine lived a fulfilled life and was an Iron Worker, Edmonton City Police officer, certified pilot, small engine mechanic, local business owner, crane operator and a travel agent. If you were speaking with him, he loved to give you advice and trade jokes!
Dwaine's remains will be cremated and placed with his Mother Hilda Lucy Wakal in Chauvin, Alberta.
In lieu of flowers, donations can be made to any local cancer charity.