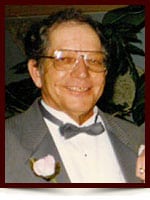 Edward Kempinski
On April 16 2013, Edward Kempinski passed away at the age of 82 years.
He is survived by his wife Dorothy; children: Robert, Patrick (Sandra), Ken (Christina), John, Kathy and Dave as well as 6 grandchildren and one great-grand daughter. In lieu of flowers, donations can be made to The Canadian Diabetes Association.
A private Memorial Service will take place.