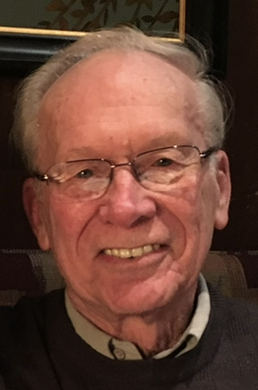 Einar Konrad Magnusson
June 14, 1936
-
February 19, 2022
On Saturday, February 19, 2022, Einar Konrad Magnusson passed away after a brief illness. He leaves behind his wife, Doris Magnusson (Nee: Kirkness); Daughter Tammy Magnusson Lavallee and her husband, Guy; and his beloved grandchildren, Kale and Kadance. He also leaves behind many nieces, nephews and cousins, and countless friends.
Einar was predeceased by his mother (Ingaborg), father (Einar), brother (Lorne), and sister (Marlene).
Einar was born in 1936 in Hnausa, Manitoba , to Einar & Ingaborg Magnusson. He lived there for many years helping with the family business, commercial fishing.
Einar held a variety of interesting jobs throughout his early years - hauling cars with his brother, working the DEW line, doing electrical work, and eventually getting a job with the MTS.
In the late 60's, his work brought him to Norway House. It was there that he met his wife, Doris, a hairdresser who gave him the most fateful haircut of his life!
After working for several years with MTS, he retired to work in commercial fishing with his Dad on Lake Winnipeg.
He enjoyed spending his summer weekends working on the cabin he built at Magnusville. Einar was a true handyman who would work on projects for hours in his workshop. He also enjoyed old-time dancing, curling, and spinning tales about all of his life experiences. He was always laughing, never without a smile, and as anyone will tell you: kind and generous to everyone he met. He would give the shirt off his back to help anyone, anytime – no questions asked.
In his later years; Einar and Doris moved to Alberta to be closer to their only child. They settled into their cozy new home Spruce Grove, where they valued every moment spent with his family – especially his grandkids.