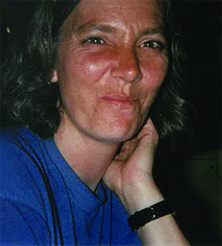 Eleanor Jeanne Saunders
August 9, 1960
-
August 9, 2021
Eleanor Jeanne Saunders left this earthly realm on August 9th, 2021 after a long battle with lung cancer. She was 61 years old.
It  would be wrong to say that Eleanor lost her battle because she never stopped fighting.
No matter how sick she was, she was always determined. When anyone else would have broken, Eleanor stayed strong. Through her, we know what resilience and perseverance truly look like. There was no quit in Eleanor. Just because she is no longer here, it doesn't mean she lost her fight.
Eleanor is survived by her children Laura & Patrick, her grandchildren and great grandchildren.