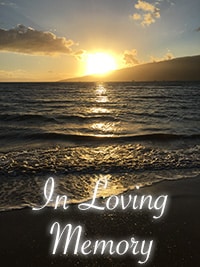 Elizabeth (Betty) Mary Tomchuk
It is with a heavy heart that we announce the passing of our wonderful mother, Elizabeth (Betty) Mary Tomchuk on August 9, 2019 at 88 years old.  Betty was predeceased by her loving husband, James Tomchuk. Betty's three daughters, Debra Wortley (Neale), Susan Van Aalst (Dave) and Gail McDonald (John), as well as her granddaughters Madison, Taylor, Chantel, and Brittney, and her two great-granddaughters Chloe and Eva loved her to bits.  Betty grew up with three brothers and a sister - Dave (Ann), Steve (Louise), George and her dear late sister Evelyn (Glen).
Betty had many nieces and nephews.  Greg (Luella), Brad (Tanya), Danny (Loretta), Barb (Dean), and Judy (Lloyd) lived close by and had a special place in her life.
Betty is fondly remembered for her sense of humour and frequent giggles, as well as her optimism. Betty had great memories of her first job at the Leader Post in Regina, worldly travels, early days working on construction sites with her husband Jim as well as the funny, daily antics her children and grandchildren and great-grandchildren.
Everyone who met Betty was touched by her positive spirit and her determination to live a long and happy life.