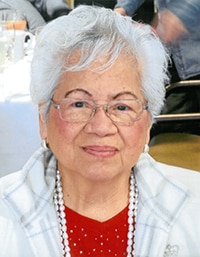 Enriqueta Fuentes
On Friday May 3, 2019 Enriqueta Fuentes passed away at the age of 74, following complications due to heart surgery.
Enriqueta will be lovingly remembered by her family in the Philippines, Canada and the United States.
A Memorial Service will be held at Annunciation Catholic Church on Saturday May 11, 2019 at 2:00 pm. 9420-163 St. NW. Edmonton, AB.