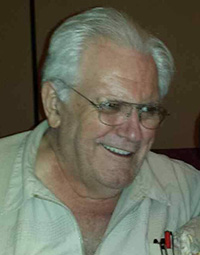 Erwin Peter Epp
Erwin Peter Epp passed away peacefully in his bed at home, surrounded by family on November 30, 2020...and it wasn't due to Covid.
His parents Linda and Peter, siblings Melvern, Werner, Bernice, and Ella as well as a grandchild Joshua were there with Jesus to welcome him home, along with many other friends and relatives. He is survived by his loving wife of 55 years Helen; his children Lynda, John, Sharon, and David; as well as his grandchildren Peter, Geoff, and Jordynn, and one sister-in-law Louise (Werner).
Dad had a love for music especially the Gaithers, the Beatles, Elvis, Mozart...well, actually, he was well rounded in his love for music even enjoying Prince's "Purple Rain" much to the delight of his children.
His work experience was well rounded as well. He did logging in B.C., mining in Manitoba (where he learned he was claustrophobic), and worked in a grain elevator in Alberta and Saskatchewan but his true calling was in nursing. Whether it was psychiatry, the cancer ward, orthopedic, or general medicine he loved it all and spent 35 years running up and down hospital corridors, and lifting thousands of pounds of human flesh across Western Canada and in Texas.
In the 55 years of marriage he and his family moved approximately 40 times leaving many to wonder if he was in the military but all he did for the military was set up a "town" for bomb target practice at Canadian Forces Base Suffield.
What most impressed his children and the people who knew him was his love for his wife and his love for God. Dad set aside time every morning for some personal bible study throughout most of his Christian life and was an example that led all of his children to Jesus.
Dementia and Alzheimer's grabbed him, then cancer took his life, but that's all that cancer could take. We will remember him fondly till we join him at Home.
A memorial service has tentatively (COVID restrictions determining) been set for January 9 at 2pm at Vantagepoint Community Church.