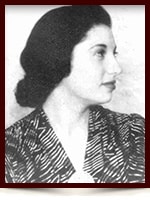 Ethel Louise Lohnes
It is with deep sadness that we announce the passing of beloved mother and grandmother Ethel Louise Lohnes (née Dauphinee) on October 25, 2012, at the Royal Alexandra Hospital, where she was surrounded by her loving family.
Born in Chester, Nova Scotia on May 10, 1923, she was pre-deceased by mother, Gertrude, father, Daniel, husband, Earl, and most recently great-granddaughter Paisley Yerama.
Ethel is survived by her daughter, Betty LeBlanc, and grandchildren Amanda LeBlanc (Mark Kellner), Ian LeBlanc, Courtney LeBlanc (Rory Yerama), and precious great-granddaughter Layla Yerama, all of Edmonton.
Her great strength and sense of humour will be sorely missed.
So little snowbird take me with you when you go
To that land of gentle breezes where the peaceful waters flow.
If I could I know that I would fly away with you.