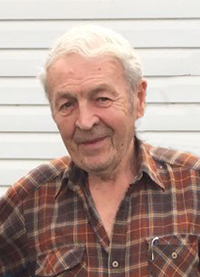 Eugene Jeno Kurdi
We are saddened to announce the passing of Eugene Jeno Kurdi on Thursday, March 12, 2020 at the age of 82.
He will be lovingly remembered by his son Eugene (Debi), daughters Susan (George), Erica and Judy (William); six grandchildren: Stephanie, William (Naomi), William (McKenzie), Sydney, Kohler and Charles; one great-grandchild: Zetta; his sister Győngyi, as well as numerous nieces, nephews, cousins and dear friends from near and far.
Eugene has been reunited with is beloved wife, Clara, for eternity.
Their hearts and love will go on in all of us.