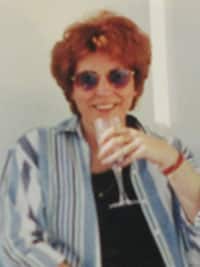 Eve Coleman-Hagan
Eve Coleman-Hagan was born on February 5,1945 in New Westminster BC, and passed away on August 6, 2018 in Edmonton, AB.
She leaves to mourn her husband Everett Hagan; sons: Duane and Michael; brothers: Albert and Edwin and sisters Verna and Pattie and there families. Also, Eve`s daughter-in-law Terri-Leigh (Duanes widow) and grandchildren Brandon and Jenessa.Everett`s family was also very close to Eve as they celebrated Birthdays, Christmas etc. together.
Garrett Hagan worked with Eve at the family business for many years.This relationship included Garrett`s wife Trish and their children Ryan and Katie. Darryl Hagan's wife Wendy Hagan and daughter Tammy and son Gordon will also miss Eve. Everett`s brother Devere and sister Cordella and families will also miss Eve.
Eve was predeceased by an infant daughter Yvonne, adult son Duane and both her parents. As per her wishes she was cremated. Eve and Everett had a very happy and successful life together travelling and site seeing in numerous countries and interesting places. Souvenirs include numerous scrap books expertly completed by Eve.
A Celebration of Eve's life will be held at the Ellerslie Rugby Park, located at 11004 Ellerslie Road SW, Edmonton,AB on September 11, 2018 from 2:00PM - 4:00PM