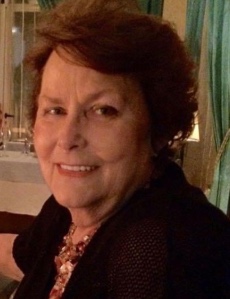 Florence Sharon Standell
May 3, 1945
-
September 30, 2022
It is with deep sorrow that we mourn the passing of Florence Standell. Flo was predeceased by her loving husband of 38 years, Marty Standell in 2011. She is predeceased by her mother Florence Ervin (1993) and step father John Lamash (2001). She will be remembered with love by her family and friends.
Flo was the original boss lady. As a teenager ready to spread her wings, she got a job at a fast food restaurant. Within years she was running the place, and a few more years after that she was promoted to regional manager, the first woman to ever hold that role.
Even though she self identified as a shy child and teenager, she always had the close confidence of her older sister Bonnie Caza. Not only we're they related, they were best friends. They were each other's best gossip buddy and best back up if they ever got into trouble, walking the streets of Beverly where they grew up. Growing up with mutual support meant they could take on the world together. And they did. Bonnie went on to become a RN floor manager and Flo went on to get her red seal chef. There wasn't a day that went by in their lives that they didn't phone each other multiple times just to check in. They were soul sisters and always will be.
Flo is also survived by her two younger sisters, Sharon Ervin and Cindy Driscoll, who she loved dearly. She is survived by Ute Der, her honorary sister, and her son Lonnie Santrock, as well as numerous nieces and nephews.
She was a strong advocate for women, children, and animals and regularly went out of her way to help those in need.
Flo met the love of her life during her days managing fast food restaurants. They were co-workers who initially butted heads, but when Marty Standell realized he had come across someone who could stand up to him (he was a big guy), and do so in high heels, he fell madly in love. Being married in 1973 in front of a Justice of the Peace with a few witnesses was the most joyous day of their lives.
After working in the fast food industry and even running their own restaurant, they worked together in Fort McMurray in the early eighties. Wanting to go on an adventure, they sold everything, traveled North America and eventually settled in Mexico for a year. They had the time of their life exploring the culture and the food. They also traveled to Hawaii and London. When they returned, they worked as civilian chefs for the military, they ran their own catering company and worked together as chefs for several years up north. As long as they were together, they were having fun. They eventually settled in Bon Accord where they loved hosting backyard BBQ's with friends, family and neighbors. Their romance continued day in and day out until 2011, when Marty passed away at the age of 69.
Even though Flo was devastated, she carried on, with strength and determination to make every moment count. She even overcame acute myeloid leukemia. While her family were crying at her bedside, it was she who was making everyone laugh, including the medical staff who she delighted with her vibrant and humorous attitude. She knew she was going to beat cancer(even though the prognosis wasn't good) and she did. She was able to get a decade more with her family and she was a beacon of strength and resilience until the moment she died.
Flo loved cooking, baking, hosting, gardening, animals and doting on her family. Her presence will be forever missed.
Please join us for a grave side memorial this Sunday October 9th at Beechmount Cemetery at 1pm to help us celebrate her life and lay her to rest.