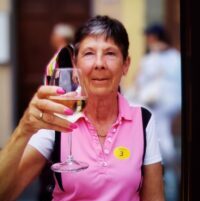 Francine (Fran) Dahl
April 13, 1951
-
November 5, 2021
It is with great sadness that I announce the passing of Francine (Fran) Dahl on November 5, 2021 at the age of 70. Fran passed peacefully at home with Wayne by her side, after a courageous fight with cancer. Fran will be missed, but remembered fondly.
Fran is survived by her brothers; Marlon (Mary) Lucas, Terry (Noelle) Lucas, Derrick Lucas, brother in law Ernie Dahl and numerous nephews.
Donations may be made in Fran's name to the Cross Cancer Institute, or the charity of one's choice.
Due to the ongoing concerns with Covid-19, those attending the celebration of life are asked the be vaccinated and wear masks.
A Celebration of Life will be held from 1:00-4:00 p.m. on November 27, 2021 at Maple Leaf Athletic Club, 12133-67 Street Edmonton, AB.