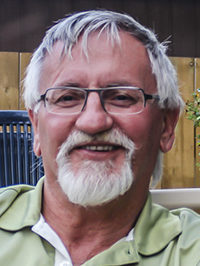 Frank Nicholas Perich
It is profound sadness that we announce the sudden passing of Frank Nicholas Perich on October 25, 2020 at the Grey Nuns Hospital in Edmonton at the age of 73.
He was born on August 16, 1947 in Lethbridge, the youngest of 5 boys. He will be missed by his wife Wendy and her family, two sons Alan (Tonya, Christopher and Michael), Brad (Jennefer and Tyler), his brothers Ivan (Verlie) and Matt (Georgina). He will finally be reunited with his mother Mathilda and father Nicholas and brothers Mike and Peter.
He had many joys in his life. He was most proud of his chosen career as a transportation engineer and his P.Eng. designation. He began to take interest in the sport of judo when he was in his teenage years. He continued on, even founding his own judo club in Edson, to take first place in many championships throughout the country and achieving a 4th degree black belt. He loved being a volunteer fireman in Edson for many years and an auxiliary RCMP in Sherwood Park. Frank would be up for a crib game at any time and wouldn't take it easy on his opponents.
Frank's Croatian heritage was something he was so proud of. He and his wife Wendy made a three-week trip to Croatia in 2010 to meet all of his many cousins. It was the highlight of his life.
Frank had a triple bypass in 2014 however suffered a debilitating stroke in 2015 causing left side paralysis. He never fully recovered. He had just moved into a long-term senior's facility and fell causing a subdural hematoma.
He treasured simple family moments like dinners, BBQs, birthday parties and spending time with his family. In his memory, he would simply ask you to call or spend time with a loved one who may be lonely or if you have crossed paths with someone who is in need to show kindness and offer what you can to help them.
Due to COVID restrictions an outdoor celebration of his life will be held a later date.