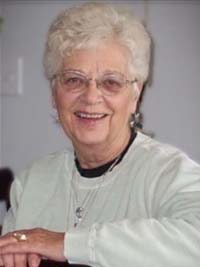 Gail Patricia Morcom
Gail Patricia Morcom, 79, of Edmonton, AB, passed away in the early morning of April 5, 2020, after a courageous battle with Leukemia.
She will be sadly missed by her surviving sisters, Sandra King, Judy Ritchie, brother Al Keen (Gail), her three children, Lori Adzich (Ian), Michael Morcom, Steve Morcom (Linda). Gail was blessed with eight grandchildren and five greatgrandchildren.
She loved to listen to "Elvis" and her beloved cats "Jezza, Benji and Sochie" kept her on her toes.
May we all take this time to reflect on what is important in life and how we are blessed with family.
We love you Mom and rest in peace.
To Gramma; Meet me where the end begins, in echoes, where your world is me, and my world is you.
Love Ky xo
A memorial service will not be held as per her request.