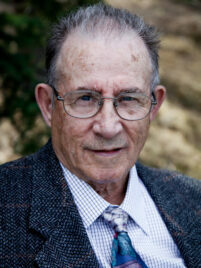 Gary Crossman
September 6, 1934
-
July 29, 2021
Gary Crossman passed away at the age of 86 on July 29, 2021 in the Royal Alexandra Hospital Edmonton with his daughters Rose and Heather by his side.
Is predeceased by his loving wife Donna of 52 years married. He will be greatly missed by his remaining family members, many friends and brothers in the 115 union.
The oldest of six children from Sackville, New Brunswick. Joined the Air Force in the early 1950s. Moved all around Alberta and BC. Worked in the oil fields, mining, road construction of Coquihalla highway, IUOE 115, driving taxi, ambulance attendant, blasting crew, loved to garden and had many rescue dogs.
Survived by sister Madelyn, daughters Rose (Kent), Heather (Steve), grandchildren Kyla (Matt) Stevan, April (Steve), Gary and Michael. Great grandchildren Casey, Kenley, Zoie and Scarlett.
Please donate in memory of Gary to your local dog shelter.