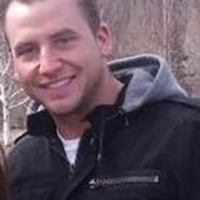 Gavin Paul Zima
August 20, 1987
-
April 12, 2021
Gavin Paul Zima, 33, of Edmonton, Alberta, took his own life to end his chronic pain and suffering after struggling with multiple injuries in a crippling work accident that left him with a broken body and mind for the past 8 years. His pleas for mental and physical, and financial help from Workers Compensation Board fell on deaf ears. Gavin lost the will to fight after all the appeals were denied, and he, therefore, ended his life, at home, on Monday, April 12, 2021, in Spruce Grove, Alberta.
Gavin was born to Maryann Friesen and Gary Zima on August 20, 1987.
There will be no services or visitation.
Gavin excelled at everything that he did. He graduated with honors from Unity Composite High School in Unity, Saskatchewan. After graduation, Gavin attended and graduated from the Red Deer College Sprinkler Systems Installer Apprenticeship program with honors, as well. In addition, he received his Alberta Journeyman certification in sprinkler systems and installation. Gavin worked in the sprinkler systems industry for 8 years, becoming one of the region's most sought-after and respected sprinkler fitters. He was loved by all and a friend to many.
Gavin had a heart of gold and a love for animals. He leaves behind his beloved dogs, Gav and Beagrr, whom he cherished like his own children, his mother, Maryann Friesen, and stepfather, Bill Reinke of the home, brothers, Sheldon (Lynn) Hildebrand and Nathan (Stephanie) Hildebrand, sister, Mirinda (Brenden) Hildebrand, 4 nieces, 2 nephews, and a host of family members and friends.
Gavin was preceded in death by his father, Gary Zima.
Gavin's smile would light up a room and his quick wit and humor would have anyone laughing for hours. Gavin was an amazing son, brother, uncle, and friend and will be sorely missed.
For information concerning condolences, memorial gifts, or for care and maintenance of his 5 rescue dogs, please write or donate to mafreeze@hotmail.com to contribute for the expense of continuing his rescue dogs care and keep them together as they are hurting like us looking for him every waking minute, he was their Papa and they were his Love