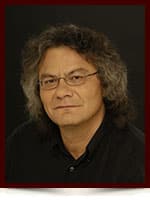 Gilbert Joseph Cardinal
July 19, 1950 – Nov 21, 2015
Celebrated Metis film maker Gil Cardinal passed away on November 21st, 2015, surrounded by loving friends. Gil was passionate about his work. Whether it was dramas (like Big Bear, Indian Summer: The Oka Crisis, North of 60) or documentaries (like David With FAS), they all had Gil's gifted touch. His most personal film was Foster Child, where after a long search he found his birth mother. Gil will be buried alongside his mother in a private service at the Holy Cross Cemetery.
In lieu of flowers, friends ask that a donation be made to The Gil Cardinal Legacy Fund, #201, 5305 Allard Way, Edmonton, Alberta T6H 5X8