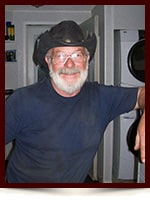 Gilbert Stanley Whyatt
May 19, 1945 - December 10, 2014
Gilbert (Gil) Stanley Whyatt, of Fort McMurray, passed away suddenly in his 69th year, originally from Corner Brook, NL. He is survived by his wife of 49 years, Glenda (Piercey), also from Corner Brook, NL. His son Greg (Amy);  grandsons Logan (16) and (Pop's Man) Mackenzie 14: daughter Gillian (Adam) Roberts, granddaughters Alyson (14), Katelyn (12) and Abygail (7) all of Ontario.
He was predeceased by his parents Stanley and Mable Whyatt, his brother David and sister Joy, all of Corner Brook, Roberts Arm, Pelley's Island, NL
Gil lived his life to the fullest, a caring, kind and passionate man, always available to help others when needed.
His greatest joy was spending his free time with Glenda traveling, seeking out new adventures and spend endless hours with his family. He will be sadly missed by many, a good soul taken to soon.
Thank you to all family members, friends and acquaintances who have been so supportive during this difficult time.
Thank you Trinity Funeral Home for your compassion and support during our time of need.
He will be sadly missed by all whose lives he touched.
Celebration of life will be held at a later date.