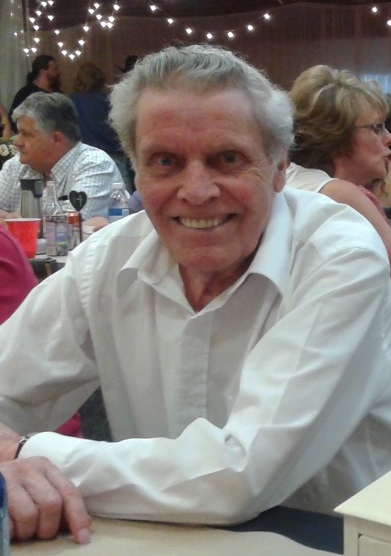 Glen Allen Squance
It is with heavy hearts that we announce the passing of Glen Allen Squance at the age of 74 years. Glen will be lovingly remembered by his wife of 49 years, Betty; daughter Michelle (Shawn) and son Dwayne (Kimberly). He leaves behind his grandchildren Taryn (Brendan), Jordan, D'Arby, Kyle (Hunter), Bayley, Ciara, Autumn, Emma, Rhiley, Colston, and great grandson Lincoln. He also leaves behind brothers Jack and Gerald, numerous nieces, nephews, inlaws and friends; all of whom he loved deeply. Glen was predeceased by parents Ivan & Jessie Squance, brother Merv and brother Larry along with many beloved inlaws.
Although we watched his decline over a number of years, our hearts are full of cherished memories. He was the dad who would spend hours building lego houses with Dwayne and the same one who didn't panic when Michelle drove his International truck into the park barely missing a lightpost when he let her drive for the first time. He was the guy who left his mark on the kitchen table when he took up doing nail art as a hobby and pounded the nails right through his project and into the tabletop, there was no way to ever remove the dot to dot picture of a ship from it. He was always up for a game of horseshoes, weekly Sunday golf games with family members, or a night of two stepping in the living room to his vinyl collection. He was an avid fan of the Philadelphia Flyers, our Oilers may have won the cup in both '87 and '88 but on December 8th, 1987 his goalie, Ron Hextall scored so our cups didn't mean anything. It remains a mystery how Dwayne was allowed in the house at all after Wayne Gretzky was traded and Dwayne wore an LA Kings hat until it was so raggedy it was held together by staples, he was not a Gretzky fan! He spent many hours sitting on the couch as a hair model, many of the grandkids loved nothing more than to brush out his curls and give him beautiful 2" long pony tails. He was the grandpa who couldn't pass a garage sale without checking for any cool toys to take home. He was also the grandpa who spent countless hours teaching grandkids how to master spinning a top. He enjoyed giving Smarties as a bedtime snack to his grandchildren and would actually take turns watching TV shows, there is an immense difference between Murder She Wrote and Mickey Mouse Clubhouse. He could be extremely stubborn but would show his love for you in his own way and he will be greatly missed.
The family would like to thank the staff at the Westview Health Center for the way they cared for Glen and all of us over the past few months. We would also like to thank our many friends and family who have supported us through this journey. We are truly eternally grateful.
"Love yous!"
A small service for the family has been planned.