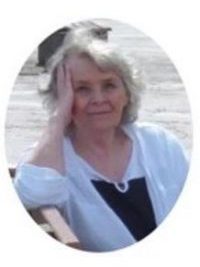 Gloria Lynn Dent (nee Crawford)
January 13, 1950 - August 31, 2020
It is with great sadness that we announce the passing of Gloria Dent, of Edmonton, Alberta. Gloria passed away peacefully, on August 31, 2020, after a brief but courageous battle with cancer.
Gloria was born in Westlock, Alberta, and moved to Edmonton when she was 10 years old where she spent the rest of her life. In her younger adult years she loved spending time at their cabin out at the lake with family and friends. She loved music and sang in a small band with her brother Kerry, and friend Gary, where they entertained in small Hotels surrounding Edmonton. Later in life Gloria loved staying at home with John, where she had a small accounting business. Gloria will always be remembered for accepting life as it was with her positive ways and was always there for her 2 children, her family & friends.
Gloria is survived by the love of her life; John Carnahan; her children; Tammy Harder (Derek) & Jimmy Dent (Heather), her sisters; Arlene St. Jean in Seattle Washington & Fay (Ken) Wilson In Spruce Grove, her sisters-in-law; Anna, Pat, Kathy (Pat), Debbie (Barry), Shelly and Anne (Colt), her brothers-in-law; Bill, Val (Darlene), Richard (Caroline) and Harvey, numerous nieces, nephews & close friends.
She was predeceased by her parents; Ruby in 1995 and Barney in 1996, her brothers; Larry in 1998 and Kerry in 2009, an infant sister; Linda Diane in 1954, her mother-in-law; Austene Sullivan in 2009, and her first husband; Norman Dent in 1979.
Her family would like to sincerely thank the staff, who took such great care of her in her final days, at Sturgeon Community Hospital and Foyer Lacombe Covenant Care in St. Albert
As per Gloria's request there will be No Service.
She will be greatly missed, always loved and never forgotten.