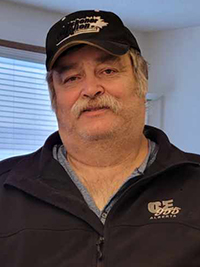 Gregory Arthur White
Passed Away
October 3, 2021
Gregory White, of Spruce Grove, Alberta, passed away suddenly on October 3, 2021 at the age of 60 years.
He will be fondly remembered for his kindness and thoughtfulness to so many.
He leaves behind his loving mother Evangeline, two daughters, sister Jacqueline, two nieces, one nephew as well as numerous extended family and many close friends.
A private service for Gregory will take place at the Heatherdown Cemetery at a later date.
The family encourages Greg's friends and coworkers to celebrate him in true Greg fashion.