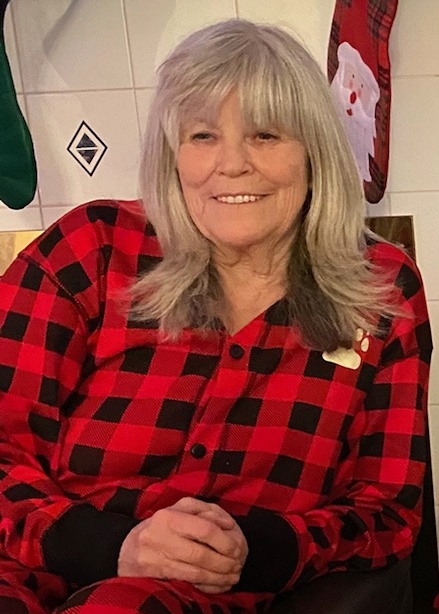 Heather Fern Westby
April 12, 1951
-
September 12, 2021
Heather Fern Thompson Westby
April 12, 1951 to September 12, 2021
It is with shattered hearts the family announces that Heather Fern Thompson Westby passed away peacefully, with family by her side on September 12, 2021 at the age of 70 in Edmonton, Alberta.
Our little Gypsy at heart never liked to sit still for too long and loved driving all over North America visiting her husband & family. Despite her lengthy solo trips, Heather never met a stranger and she loved on anyone she could strike up a conversation with. She made many friends along her travels and kept in touch with many of them. And always tried to make sure she'd make time to stop in and visit her life-long friends on her travels too, no matter how long it had been she would call them up and ask them to have coffee and catch up. She always met our worries of her lengthy travels alone with the reminder that she was never alone & that Jesus was always her co-pilot.
Heather's family was her world & she made sure they and everyone she met knew it. She loved fiercely and was truly one of a kind. She lived life to the fullest & has left a beautiful legacy that will continue to live on through all of her family & anyone lucky enough to have known her.
She will forever leave a hole in our lives & long for the day we can be reunited with her in Heaven!
Our beloved Mom, Grandma, GG (Great Grandma), wife, sister, aunt, cousin, & friend to many leaves behind to mourn her; Husband Bernie Westby; children Shannon Morson (Brian), Susan Morson, Blair Morson (Jennifer) and Chris Raiwet; grandchildren Summer Heide (Nicholas), Matthew Morson, Ali Kowaluk (Nicholas), Caleb Birkenshaw (Courtney), Daeman Morson (Nada), Taylor Morson, Kylar Flick, Chad Flick (Ashley), Caine Flick, Jove Morson, Logan Morson, & Quinn Raiwet; great grandchildren Mikka, Harlow, Huxlee, Colt, Bentley, Jaxon, Winston, & Finlee; siblings Betty Worley (Bob), Tom Thompson (Cathy), Anne McKinty (Larry), Sharon Nelson (Harvey); a special Aunt Emily Thompson; many cousins, nieces, nephews and many, many friends.
She is predeceased by her mother Nellie (Crutcher) Thompson and father Thomas Thompson.
Due to restrictions, a private Celebration of Life will take place with Heather's family.
Memorial donations, in memory of Heather, may be made to the Canadian Lung Association.