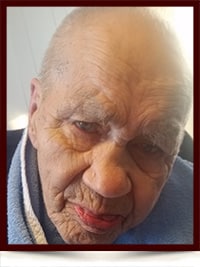 Hector Joseph Durocher
March 1, 1930 - February 17, 2017
It is with great sadness we announce the passing of Hector Durocher at the age of 86 years.
Left to cherish his life are: his wife Elsie; his children: Archie, Lawrence (Sheila) Ronnie, Sharon, Ivor, Wayne, Ricky, Cheryl (Paul) and Steven; along with several grand children and great grandchildren.
Hector will be joined in heaven with: his father Alex, mother Victoria, son Gary, grandson Ryan and grand daughters Samantha and Shauna.
Mass of Christian Burial
Thursday March 16, 2017 11:00AM
Sacred Heart Church of the First Peoples
10821 96 St NW, Edmonton, AB
Interment
Holy Cross Cemetery
14611 Mark Messier Trail, Edmonton, AB