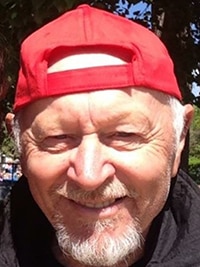 Heinz Arntzen
Heinz Arntzen passed away very peacefully on Saturday, August 11, 2018 with his loving wife of 53 years Laura Arntzen and other family at his side.  We will miss him dearly but rejoice in knowing that he is out of pain and is now with our Lord and Savior Jesus Christ.
Heinz is survived by his wife Laura Arntzen, children - Perry (Rhonda) Arntzen, Tammy (Anthony) Townsend and Shawna (Ainsley) Brooks. Grandchildren - Jody Hawkins, Taris Smith, Joshua and Aalysa Arntzen, Xavier Couchman, Niquole, Janai and Jakob Gardener and Heinz's sisters in Germany Hertha Wiemann and Anni Trapmann.
He is predeceased by his parents Johanna and Wilhelm Arntzen, brothers Fritz, Willi and Gunter and Sister Thea Kramer, all of Germany.
Heinz was born in Oberhausen Germany on May 19, 1940 and came to Canada in 1961 and married Laura on April 2, 1965.  He was extremely devoted to his wife and children and retired as a Boilermaker 15 years ago.
Heinz will be dearly missed by his family and all his friends! (Until we meet again)
The family would also like to sincerely thank all the staff for their loving care and attention on Unit 9Y at the Covenant Health Continued Care Centre.
Celebration of Life
10:30AM Saturday August 25, 2018
People's Church
15641-96 Ave NW Edmonton, AB