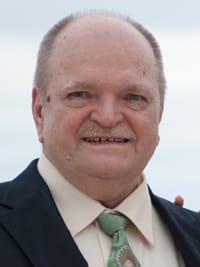 Henryk Stanislaw Wojtalik
Henryk Stanislaw Wojtalik, 73, of Edmonton, Alberta passed away on March 18th, 2020 after his battle with cancer.
Henry, as he liked to be called, was born to parents Marianna and Stanislaw Wojtalik, on August 27th, 1946, in Gostynin, Poland. He spent his youth in Wroclaw, Poland where he met his first wife, Maria Wojtalik. In 1965 they moved to Nova Ruda, Poland to pursue his career as a Coal Mine Gas Inspector. During this time Henry completed a course in technical mining. He and Maria married on February 5th, 1966. They welcomed their children, Darek Wojtalik on May 27, 1966 and Beata Wojtalik on October 28th, 1969. In 1970 they moved to Jastrzebie Zdroj, Poland where their daughter, Justyna Wojtalik was born on January 19, 1979. Henry and his family moved to Edmonton, Alberta on January 18th, 1983 and separated from Maria shortly after. In Edmonton Henry worked on the pipelines as an industrial insulator and retired in November 2005.
He married Bess Wojtalik on September 28th, 1991, who survives him. Henry is also survived by his daughters Beata Wojtalik and Justyna Wojtalik (Samuel), son Darek Wojtalik (Marta), step-sons Chris Lakoseljac (Christy) and Kevin Lakoseljac, brothers Tadeusz Wojtalik (Grazyna) and Jerzy Wojtalik (Halina), as well as 12 grandchildren, 2 great-grandchildren and a host of nieces and nephews. Henry was predeceased by parents Marianna and Stanislaw Wojtalik and grandmother Kazimiera Syska.
Henry loved to fish, dance, drink good coffee, and dogs (although he would be the first to say that all dogs love him too). His hugs were warm, tight, long, and full of love. He loved to joke around too. Depending on his age, he would change the numbers around and always chose the younger way. For example, at 73 he joked that he was 37. He always asked how many grey hairs you could count on his head and was so proud that there were only a few. When his beard grew out, he was very disappointed to see many grey hairs on his face. He spoke very highly of his Babcia (grandmother) Kazimiera; she was kind, warm, gentle, loving, calm, with a good sense of humour. When talking about death he said "What's all the crying about? People live, people die, that's life".
Private Memorial Service and Burial
Open to immediate family only
Wednesday, March 25th, 2020 at 11:00 a
Celebration of Life
To be held at a later date.
Memorial Donations
In lieu of sending flowers, please consider making a donation to the Cancer Society.