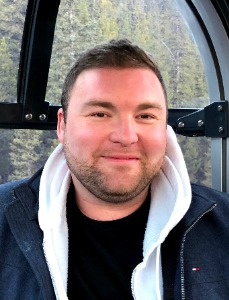 Ian James Kay
November 17, 1988
-
November 15, 2022
It is with a heavy heart that we announce the passing of Ian James Kay on the 15th of November 2022, two days shy of his 34 birthday.
Ian will be deeply missed by Kathleen Wilson-Goodwin (Mother), Jim Kay (Father), Verne Goodwin (grandmother), Amos Goodwin (Predeceased Grandfather), Ken Goodwin (Predeceased Uncle), Kevin and Susan Goodwin (Auntie and Uncle), his cousins Tim, Nick, Victor, Victoria, Kayla, Emily, Rick, his common-law partner Natalie Young, his step-daughter Abby Young as well as numerous other family and friends.
Ian spent most of his life in New Brunswick and loved the beach. He enjoyed school, traveling, and the company of others. Ian was an incredibly intelligent person and was often surprising others with the wealth of knowledge he knew – which gave many the inspiration to always keep learning and to be open to receiving information.
Ian was known across Canada for his incredibly large heart, his kindness and acceptance of others, and his infectious sense of humor. He will always be remembered as the person who can make your belly hurt, your eyes stream, and your laugh roar from his quirky puns to his hilarious jokes and his comical teasing.
Ian moved to Alberta in 2012 where he reconnected with old friends, and soon after reconnected with his common-law partner Natalie Young in 2017. He was currently in school for upgrading and aiming to become a marine navigation officer.
A family funeral service is scheduled to take place on Monday, November 28th, 2022,  1:00PM at Trinity Funeral Home 10530 116 Street, Edmonton AB.
All family, friends, and community members are invited to attend.
Those wishing to view the service via live-stream can do so by clicking the following link: https://www.rispektmedia.com/ian-kay-nov-28-1pm
In Lieu of flowers, Ian's family would appreciate donations to mental health and addictions.