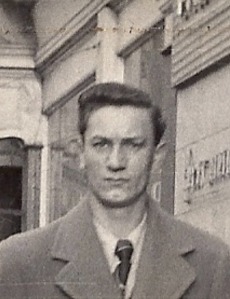 Jack Alfred George Sims
October 21, 1929
-
March 13, 2023
It is with great sadness that we announce the passing of our father Jack Alfred George Sims. He is survived by his son Wayne (Faith), Terry (Jill), his daughter Elaine (Jamey) and his sister Sylvia. Dad has numerous grandchildren Shawn, Jason, Justin, Jessica, William and Anita. He has great grandchildren Diego, DJ, Madison, Denson, Cohan, Carter, Hallie, Emi, Stella, Kayson and Brynlee.
Jack was predeceased by his parents George and Jessie, his brother Terry, his wife Dovey, and his daughter Colleen (Terry).
Dad was born in London, England. He joined the Merchant Navy and travelled the globe. On one of his numerous trips he landed in Canada and decided to see the Country. He made his way to Edmonton, Alberta where he met our mom Dovey and together they made their home.
In his retirement years after a career in Real Estate, he enjoyed reading, watching sports, became a great support at home and was an avid volunteer helping seniors with their income tax returns.
We would like to thank the Sturgeon Community Hospital and the Norwood Hospice for the compassionate care they provided our father and in fact our family.
We will be holding a private family service in the spring to honor the life of our father.